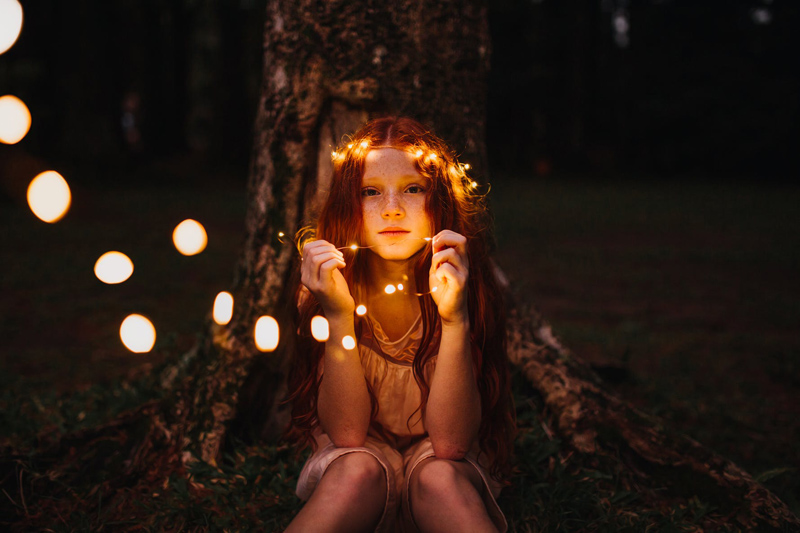 Opposite Day is a new comedy that puts the kids in charge and the adults in the place. Nine year old Sammy and his eight year old sister, Carla, go on vacation with their grandparents when their overworked parents are unable to take them. On the first night of their mountain vacation, Sammy makes a childlike wish, 'I wish kids ruled the world.' Little did he know what was about to happen!

It's funny to think how we, as adults, were when we were a kid, always thinking that our parents were too mean or bossed us around to much and that we, as kids, could make the make and rule the world better. Well, that's exactly what this movie is about.

A freaky science accident causes all the children in a small town to actually trade places with their parents. That is, with the exception of two kids, who just happened to be away for the weekend. No one even knows that this has even happened. When the two children return home, it takes some time for them to figure out what has happened, but not exactly how. Carla immediately blames Sammy since he wished for it to happen. Unfortunately, Sammy doesn't feel any remorse for what's going on and decides to take advantage of the situation.

So, at first, Sammy begins to enjoy the fact that he can now treat his parents as children and give them a dose of their own medicine. However, Sammy begins see what Carla has been telling him the entire time, that life is better when you have parents to take care of you, to teach you, and to be role models for you. Now, it's up to them to find out what caused the switch and to make things right. The bad thing about that is, no one even knows that anything is "wrong", or do they?

Personally, I think that the film was cute. It's a find-your-own-funny kind of film. I watched it with my 9-year olds and my teenage son and niece. There were quite a few moments were they chuckled, including the teenagers. Of course, if you analyze some of the situations or try to make sense out of the film, then you lose some of the intended comedic aspects of the film. You simply have to sit back and enjoy the foolishness, especially if your child is enjoying it. I have to say that I enjoyed the grandparents, especially the grandmother. I still watch The Nanny and Renee Taylor makes me laugh.

Director: R. Michael Givens
Writer: Max Botkin
Stars: Billy Unger, Ariel Winter, Pauly Shore, Colleen Crabtree, French Stewart, Renee Taylor, Dick Van Patten, and Dylan Cash
Format: Color, DVD, NTSC, Widescreen
Language: English
Number of discs: 1
Rated: G (General Audience)
Studio: Anchor Bay
DVD Release Date: November 16, 2010
Run Time: 81 minutes





Related Articles
Editor's Picks Articles
Top Ten Articles
Previous Features
Site Map





Content copyright © 2019 by Cathy Spearmon. All rights reserved.
This content was written by Cathy Spearmon. If you wish to use this content in any manner, you need written permission. Contact Cathy Spearmon for details.